Tuesday, May 26, 2015: Blaze & Rose's litter has arrived! Check the puppies page to see them.

Welcome to our website!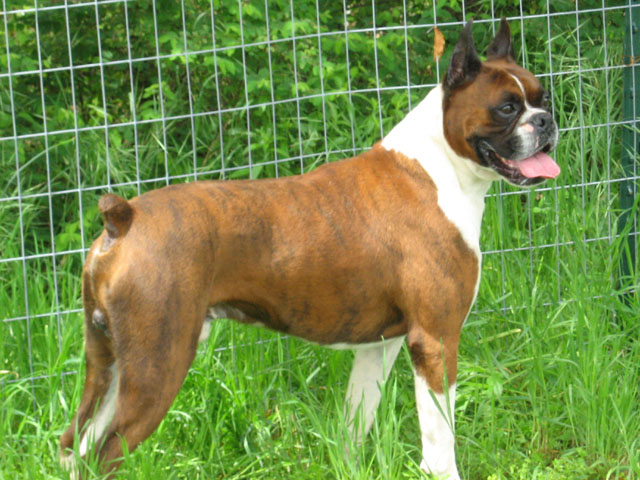 We are a family owned and operated breeder of AKC Boxer puppies. Three family members are responsible for a small operation of less than a dozen animals; we strive to offer healthy, genetically sound puppies. It is our desire to produce quality boxer puppies for family pets and companions.
Our puppies are born indoors in temperature controlled areas. We closely monitor the mother and babies for the first eight weeks. Working to handle and pamper daily helps to create superior emotional health. Three days after birth dew claws are removed and tails are docked by a licensed veterinarian. Vaccinations and deworming is done utilizing a strict program with all documentation provided. Pre-crate training begins as early as six weeks of age. Puppies are socialized with adult dogs and other animals such as cats at an early age. Fresh air and exercise is a part of every dog's daily regimen.
All trademarks and copyrights on this page are owned by their respective owners. All else Copyright 2007-2015 Riverhillboxers.com. All Rights Reserved.